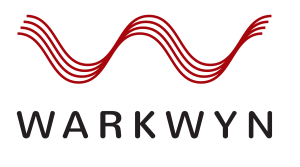 Our Mission:
We provide turn-key audio engineering services
to help our clients increase the value of their products.
---
Warkwyn is an acoustical measurement company that helps our clients produce superior transducers and loudspeaker systems for the professional and consumer marketplaces. We operate the most sophisticated independent acoustic measurement lab in North America and offer Klippel analysis for transducers and systems developed in-house and elsewhere.
Using a holistic approach, we are comfortable working alongside your existing development team or acting as your sole developer. Our goal is to optimize performance and cost and increase the value of your audio product. In today's competitive market, this is a requirement for industry leading products. We invest heavily in technology, continuous learning and professional development to stay competitive in this fast moving field.
Speaker designer Tim Gladwin founded Warkwyn Associates in Ontario Canada. MISCO, the leading USA-based OEM speaker manufacturer, acquired the company in 2015, renamed it simply "Warkwyn," and moved operations to the US. All of Warkwyn's state of the art measurement equipment including the most complete set of Klippel measurement devices in North America are now fully operational in Minneapolis Minnesota.
Most importantly, long time Warkwyn associate, speaker designer and Klippel ninja, Jason Cochrane, moved with Warkwyn for a seamless transition of operations. Working alongside Jason are accomplished speaker engineers Rich Field and Gary Church and Sales and Marketing Manager Kent Peterson.
Warkwyn can address all of your speaker needs – from measurement of your existing or in-development transducers and systems, to R&D and design, all the way to manufacturing and QA. We can work alongside your in-house engineering resources and/or offshore vendors or deliver a turnkey product from cocktail napkin sketch to in-stock reality. You can count on Warkwyn to meet your unique speaker needs with professionalism and excellence.