QC System – 100 % Testing in Manufacturing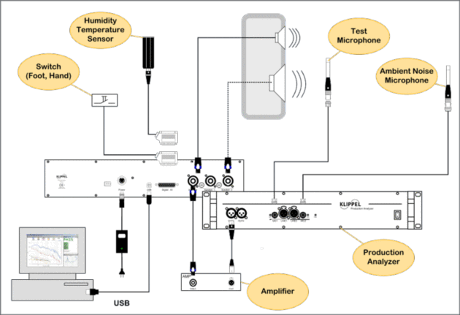 The KLIPPEL QC SYSTEM satisfies the particular requirements during the end-of-line testing of transducers (e.g. loudspeaker drive units) and complete audio systems. Fast and reliable detection of loudspeaker defects (e.g. rub & buzz, particles, air leakage noise) in an production environment (noise immunity) are realized by using new patent protected measurement techniques, a cost-effective and robust hardware and a flexible software which is easy to use. The KLIPPEL QC System provides not only conventional measurements and PASS/FAIL verdicts but also diagnostic information (e.g. voice coil offset) and statistical tools which is the basis for controlling the production process and maximizing the yield rate.
For complete details visit the Klippel website.