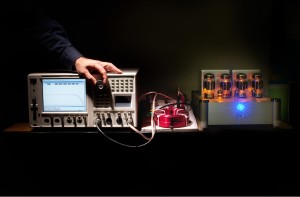 Warkwyn has the ability to perform the same amplifier measurements as typically performed by leading publications. A prominent audio reviewer relies on Warkwyn for his amplifier measurements.
We use the Stanford Research Systems SR1 audio analyzer a state of the art precision measurement system for electrical measurements. Coupled with the NHT standard dummy speaker load and other test loads, we can perform amplifier measurements on par with any test facility in North America.
Warkwyn has several Agilent 6.5 digit multimeters, a Tektronix scope and other basic electronic measurement gear.