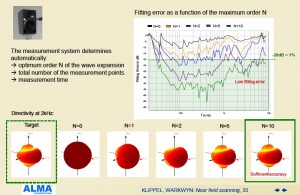 At ALMA 2015 Dave Logan of Warkwyn Associates along with Wolfgang Klippel, Christian Bellman and Daniel Knobloch of Klippel GmbH presented "Holographic Measurement of the 3D Sound Field using Near-Field Scanning," a seminar that explored the pros and cons of traditional loudspeaker measurement techniques and Klippel's Near Field Scanner.
Click here to view the presentation materials.
If you would like more information on this presentation, the scanner itself, or Warkwyn's complete range of design and measurement services please contact us.